Communal Doors and Stair Entry System Repairs and Replacement
Many communal or stair entrance doors have some kind of 2-way intercom system that enables visitors to buzz any flat or office in order to gain entry to the communal stairway that accesses all properties in the building. This system provides extra security and peace of mind for those living and working in the properties.
Some communal door locks face a few common problems:
Yale Type Locks with an Electric Release Plate
Many communal doors are fitted with a regular Yale-type lock with the addition of an electric release plate (ERP) on the frame. This set up has many problems such as being unfit for a high amount of door traffic associated with a communal door, they are relatively weak in break ins and are easy to break open with your body or tools and finally, they are single-locking rather than the more secure dead-locking.
The Right Solution – A CISA Type Lock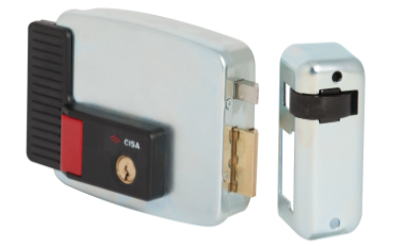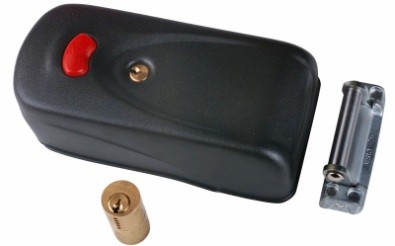 The most common locking system for communal stair doors is the Cisa lock – this type of lock is also the right solution compared to a normal Yale-type lock.
We install and repair most brands of mechanical/electrical combination communal door locks like the Cisa lock, but many people will recognise the Cisa lock from their stair or building entrance door.
A Cisa-type door lock will automatically dead-lock itself when the door is closed, providing security to all of the building's properties and creating an additional obstacle for potential burglars to negotiate.
The lock is fully compliant with fire regulations, since it does not require a key to exit the door.
They are excellent value to install and maintain, especially when the cost is divided between a number of properties
If you need a new type or communal door entry system or lock or need your current one repaired for your home or business premises, whether it is a Cisa or other brand of lock, get in touch with our experienced engineers and we will advise you on the right product for your property.
Affordable locksmiths in Edinburgh and the Scottish Borders
GET IN TOUCH

Opening Hours : 24 hours 7 days a week
Red Circle Locksmiths
2 Belford Road,
Edinburgh
,
Midlothian,
EH4 3BL
Phone:
0131 510 3887
Red Circle Locksmiths
17 The Meadows,
Peebles
,
Scottish Borders,
EH45 9HZ
Phone:
01721 721 374