LOCKSMITH SERVICES FOR THE EDINBURGH AREA
Edinburgh Locksmith Services
Red Circle Locksmiths understands the importance of safety and security in your home, business and vehicle. Our locksmith services in Edinburgh can give you peace of mind when it comes to your property. We know that you need a quick and reliable service if you've been locked out or you have been broken into and your property needs secured. Our Edinburgh premises are located near Dean Village which makes us an ideal city centre location and means that we reach all areas of the city quickly, even during rush hour.
We also understand that crime in a city can be higher than in more rural locations and that security measures need to be up to the job. Red Circle Locksmiths specialise in home and commercial security. We repair, replace and install high security locks and safety fittings as well as safes and van locks. We only use the most trusted brands to ensure that you get the best solutions for your safety needs, at the right price.
So for an affordable, established and well trusted Edinburgh locksmith give Red Circle Locksmiths a call, we will be waiting with two fully stocked vans ready to deal with your home, business or vehicle security problem.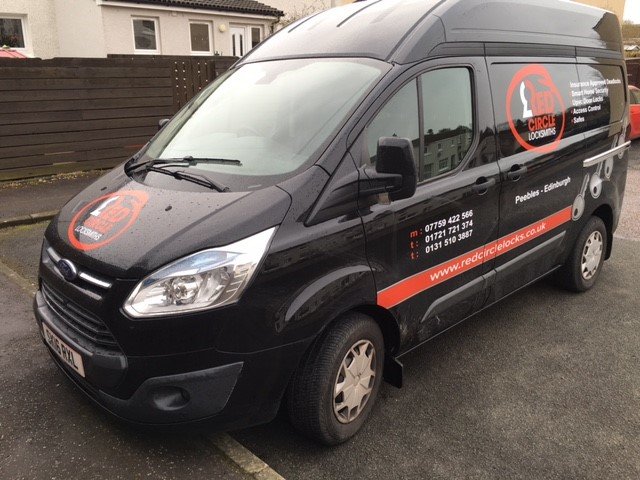 If you have a lock emergency or need some non-emergency assistance, call Red Circle Locksmiths on 0131 510 3887 and our friendly team in Edinburgh will be with you as fast as they can.